my biggest win this month was feeling that i'm finally shedding old skin; letting go of shame, self-consciousness.


i wrote 10528 words this month, so i am now 13.7% through my goal of writing 179k "daily writing" words this year.


the new (and final!) semester started so i focused on schoolwork. it's been good for forcing me to keep a consistent sleep schedule. i've learned that i value quietness, intentional solitude, and having a clear mind.


i finished reading genghis khan: making of the modern world.


got to meet some new friends from twitter over zoom!


habits i practiced
sticking to a healthier diet by eating less meat (and also less fried rice 😭)

waking up refreshed by setting my alarm to the end of my sleep cycle (i've been using sleep calculator for the past 2 years)

personal knowledge management - i've been more intentional about this ever since the year started. my system currently: as i'm reading a book or an essay online i'll make notes and highlights before importing them onto a notion doc when i'm finished, as well as recording how i felt about the book.


lessons i learned
give very specific compliments

developing taste is SO important, and so is publishing stuff based on that taste. i received a few messages from old Takeout Box readers this month who want to see a revival in the newsletter. i was delighted, and also surprised, that people actually think about what i publish, even a year after the last piece. content online can be evergreen... and can also be such a powerful way to start new conversations

what i know now about developing taste: curate stuff that really speaks to you, and see what recurrent themes emerge. last year, when i was writing The Takeout Box, my taste was less defined than it is now. so hmm, now might be a good time to bring it back...


misc:


lines that spoke to me:


"Frost is not romanticizing some distant, pre-technological past. Although he was dismayed by those who allowed themselves to become "bigoted in reliance / On the gospel of modern science," he felt a kinship with scientists and inventors. As a poet, he shared with them a common spirit and pursuit. They were all explorers of the mysteries of earthly life, excavators of meaning from matter. They were all engaged in work that, as Poirier described it, "can extend the capability of human dreaming.""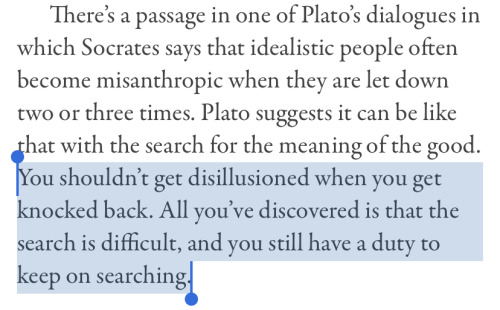 see y'all next month!